Jerusalem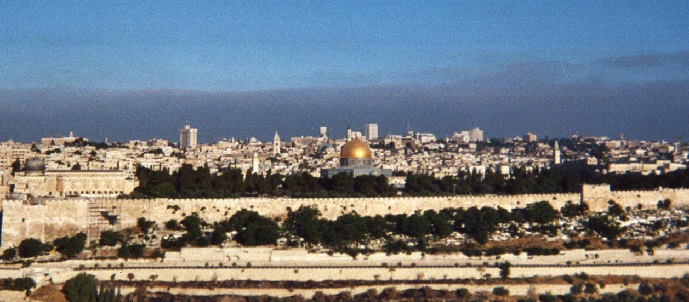 Jerusalem, Israel
This is a comprehensive, free guide to the Christian sites in Israel, including the Biblical sites in Jerusalem, Bethlehem, Nazareth, the region around the Sea of Galilee and the Dead Sea, including Qumran, and the other regions of Israel, as well as Turkey.
Over three million foreign tourists visit Israel annually. Almost all of them visit Jerusalem, the majority are Christians, and most are made to rush across Israel on tightly scheduled group tours that leave little time to question the sites being visited, the influence of their tour guides' religious orientations or the perks they receive from the sites.
IsraelJerusalem.com qualifies the "Christian" sites in Israel against the Bible to separate fact from fiction, the Biblical sites from those that dupe and even fleece Christian tourists.
The major sites in Israel that are archaeologically and historically true to the Bible include Golgotha, Jesus' Tomb, the Wailing Wall, Hezekiah's Tunnel, Gihon Spring and the Mount of Olives in or near Jerusalem, Capernaum and Nazareth Village further north.
"Christian" sites that claim to be Biblical but contradict the Bible or lack Biblical support include the Holy Sepulchre Church in Jerusalem, Garden of Gethsemane just east of it, Nativity Church in Bethlehem, Tabgha and Mount Precipice in northern Israel.
Popular sites that are fake and fleece Christian tourists include Via Dolorosa and the Bible Lands Museum in Jerusalem, the Chapel of the Ascension east of it, and Yardenit on the Jordan River.
To virtually visit all sites, including Masada, the Dead Sea, Israel Museum, Oskar Schindler's Grave and Al Aqsa Mosque, click on Dome of the Rock and continue to click on the right arrow. To view just the Christian sites, start with Jesus' Birthplace and click on the right arrow to the end. Weblinks to all major sites are below.
The presented archaeological and historical evidences from Israel, as well as Turkey (e.g., Ephesus Theatre, Ephesus Church) and science (see Science & Bible), should edify the beliefs of Christians and challenge those of others, while those planning to visit Israel or Turkey or already in either should find the travel tips at the bottom of the pages useful.
All photos are originals and copyrighted but you are welcome to display them on your website or social media profiles, provided that they or the pages in which they appear are weblinked to their original page in IsraelJerusalem.com. Christian instructors are welcome to use the content of IsraelJerusalem.com in assignments without seeking permission.
Visitor comments and questions are welcome via email.